Goldenman Slot Review
Goldenman Slot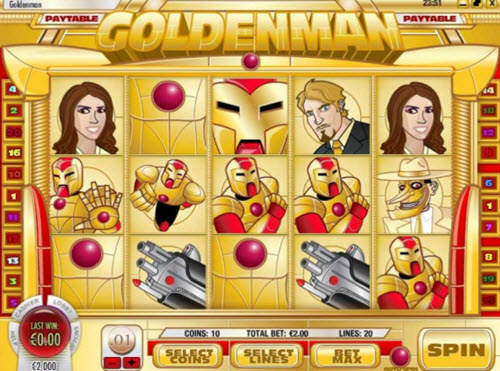 Rating: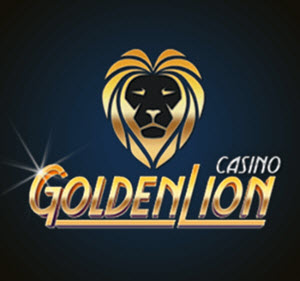 Goldenman Slot Features
Goldenman Slot Basics
Game Type : Video Slots
Software : Rival Software

Goldenman is another slot game developed by Rival Gaming. The slot game will most likely appeal more the Marvel fans. To be precise the game will appeal mostly to Iron Man especially the ones who had tried one or two Iron Man slot game in the past. Goldenman is an upgraded version of any Iron Man slot game that you might have come across.
Who is Goldenman? Goldenman is no abstract character because it looks almost like Iron Man. Almost, except for the color. Goldenman, as opposed to Iron Man, has an overall golden color. What Rival Gaming present to gamers is a revised and an improved version of Iron Man.
Goldenman Slot is a slot game with five reels and twenty paylines. The character in Goldenman Slot is not the only one covered in gold, in fact, every other element in the game are too.
Now to the symbols, Goldenman Slot has some main symbols which are: the Goldenman himself, an atomic logo, the red orb, the Goldenman's mask, other three characters (Fool's Gold, Tim Karat and Lisa Lode) and so on.
Still, on symbols, Goldenman Slot has some bonus symbols which are: the rocket wild symbol and the two scatters( 'palm raised' Goldenman and the flying Goldenman). These two scatter has its own bonus game. The wild symbol, however, can expand on the reel in the base game.
Bonus Features
Free Spins
You stand to chance to win up to 15 Free Spins when playing Goldenman Slot. You need to land at least three 'palm-raised' Goldenman scatter, this can be present anywhere on the reel. The wild symbol can expand on reel one, reel two or reel three when you are spinning.
Whenever you are using the Free Spin feature, you stand the chance of landing 3x your winnings.
Fool's Gold Bonus
In Goldenman Slot, Fool's Gold poses as a threat. And for you to earn during this bonus game, you must attack him. You need to land at three or more flying Goldenman scatter anywhere on the reel. After this, the game will award you with three shots against some approaching fighter planes. There is a prize attached to each plane.
The more the coins you wager with are, the ample your winnings will be.
Goldenman Online Slot Playing Tips
As said earlier, the more you wager the more you earn. You can play with all the ten coins available and also the twenty paylines. This will increase your chances of winning more prizes, especially in the Fool's Gold bonus.
Verdict
There are different view about Goldenman Slot as some are of the thought that it is in no way better than the existing Iron Man games. We, however, advise you to try Goldenman Slot and other Iron Man slot games as well.