5 Reel Circus Review
5 Reel Circus Slot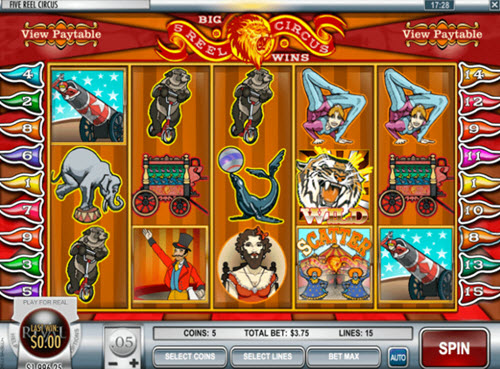 Rating: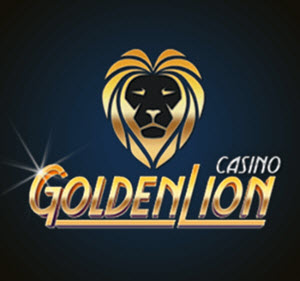 5 Reel Circus Slot Features
5 Reel Circus Slot Basics
Game Type : Video Slots
Software : Rival Software

Overview
5 Reel Circus is a casino game that prides itself on maximum fun and entertainment. The game is developed by Rival Gaming and it is based on the theme of a real circus setting. 5 Reel Circus theme soundtrack is a carnival type music that entails clapping, cheering and laughter. The theme and the music joined together gives you a feeling that you are present in a real circus. Though the slot is not a graphical slot game and it will not offer you a 3D feel. The game will however, provide you with a great atmosphere for gaming.
That is not the only exciting feature about 5 Reel Circus. There are a lot more and we will be reviewing these features in a moment.
Bearded Ladies, Bicycling Bears, and Crazy Clowns
5 Reel Circus as said earlier puts you in a circus mood each time you spin the reels. The game uses a different element to prove this point of theirs. Some of these elements include bears riding bicycles, seals twirling rubber balls, ringmasters, elephant doing balancing acts, bearded ladies, cannon men, clowns and so on.
5 Reel Circus wild symbol is the Tiger and it can substitute all other symbols, all but the scatter symbol. The wild symbol is the most rewarding symbol in 5 Reel Circus. The symbol will reward with up to 7,500 coins if you manage to get five of the symbols in a payline. The scatter symbol is represented by two clowns in front of a carousel. The symbol will multiply your wins from 1x to 100x. Landing two of the scatter symbols on the reels will increase your winning greatly.
5 Reel Circus Features-Free Spins Galore
5 Reel Circus is not only exciting but also rewarding. One of the most rewarding features of the slot game is the free spin feature. To qualify for the free spin bonus, you need to land at least two scatter symbol on the reels, and you will be rewarded with 10 free spins. You stand the chance to win up to 3x of your wins and landing multiple scatter means more winnings.
Always Good For A Few Thrills
5 Reel Circus though does not offer a modern feel; it does offer a nostalgic feeling. Also, the game is packed with great and amazing promotional features. This makes the game worth trying especially if you are a circus lover.